The first Make to Sell cohort has ended, and the NHFPL is pleased to introduce you to some of the new businesses that came out of this endeavor. Many of these individuals participated in our Holiday Bazaar that was featured in the Arts Paper! The NHFPL is so proud of these hardworking individuals, and we are excited to see where their businesses go in the future!
---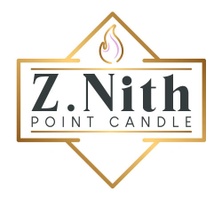 Dimitri Cotman started Z.Nith point after being laid off in 2019. Selling 100% natural candles, body butters, body scrubs, soaps, and linen sprays, his products are soy based and paraben free. We can tell you first hand that his products smell delicious! My personal favorite scents are the Pumpkin Souffle and the Banana Nut Bread, but making that decision was so difficult!
Donna Berlanda Zero Waste Designs
Donna Berlanda creates beautiful zero waste home décor, clothing, and bags. Everything is handmade from thrifted fabrics and fabric scraps, and therefore each piece is unique! I especially like the cosmetic bags, because they are the perfect size for organizing a purse or bag, but are cute enough to use it on its own as well!
Zara Salmon has always looked at plants as a way to heal, so when she decided to start CRAVEinfused, she knew it would be just as plant based as her lifestyle. She sells hemp infused massage candles and body butters, which feel fantastic on your skin. She is also working on a series of videos about hemp infused recipes!
April Snell has been baking for years, and has an end goal of a brick and mortar storefront. She creates delicious cakes, cupcakes, cobblers, and more! She also has vegan options! Whether you need a dessert for a special occasion or a regular old Tuesday, Cake Confessions is the place to go!
Glam-T Shields*
Shelara Pullen started Glam-T shields to give additional PPE protection to a family member. When that family member got tons of compliments on the face shields, it was suggested she start it as a business. Thus Glam-T Shields was born. These shields are beautiful and would be great for pediatricians, teachers, dentists/hygienists, or anyone who would like an additional level of protection!
*website coming soon!
---
Ives Squared has always been a place of encouragement and growth for entrepreneurs, small businesses, and creatives. Seeing dreams become reality is one of the joys of working in this space! The Make to Sell program is no exception. It is our goal to support entrepreneurs and creatives in any way we can, and are excited to assist them in achieving their goals. If you are an entrepreneur or creative, stop by and talk to one of our staff members, and we will connect you with our network of professionals and get you started on your journey!